About Me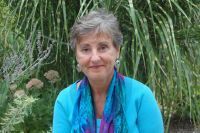 Paula Nesoff, RMT, MSW - Now Offering Reiki --
I retired from my massage therapy practice February 2019.
Office: Hull, MA
My passion is helping clients find an optimum sense of health and wellness through the ancient, non-religious practice of Reiki.
Having a background in social work, education, meditation, dance, Tai Chi and movement enables me to provide clients with individualized treatment plans that will enhance their sense of well-being and empowerment for their own healing.
Some interesting facts about me:
1) Was the first massage therapist at Boston Medical Center's Family Medicine Clinic Integrative Medicine Clinical Services from August 2011 to February 2015. Working closely with patients' physicians, other staff members, and of course the most important person - the patient, we designed the best therapeutic massage to support health and wellness.
2) Volunteered in the Brigham and Women's Hospital Reiki Program since February 2010, and also provided supportive Reiki and Massage with Old Colony Hospice.
3) I held a Massachusetts state license in massage, am a member in good standing with the American Massage Therapy Association from 2009 to 2019, and have a Masters of Social Work from the City University of New York.
4) After teaching for almost 27 years, I am honored to be a Professor Emeritus of Human Services at LaGuardia Community College, City University of New York
5) My education in massage therapy was from Cortiva Institute, School of Massage Therapy, where I had an intensive education in Anatomy, Physiology, Pathology, Kinesiology, Ethics, Business, and various treatment modalities.
6) I was an adjunct instructor at Wheelock College teaching in the BSW Program for 4 years.