Welcome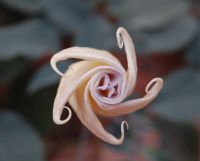 As of February 28th, 2019 I will be retiring from my massage practice. These past years have been very fulfilling and rewarding. Thank you to all who have been my clients!
Therapeutic Bodywork
Relax ~ Re-energize ~ Renew
4 or more 60 minute sessions, paid in advance discounted - $50 per session (can be purchased as gift certificates).
Click on the site below to read about massage therapy benefits:
http://health.usnews.com/health-news/health-wellness/articles/2015/02/12/massage-as-medicine
As a licensed Massage Therapist I offer a variety of services to help clients gain a greater sense of relaxation by reducing pain or discomfort through a holistic connection to the physical self.
My training is in a variety of modalities, and you can click on the "Services & Rates" page to learn more about the various techniques I use in my work.
I offer In-Home Therapeutic Massage for clients with chronic illnesses (for details view services).
If you'd like to set up an appointment with me, click on "Contact Me" and send me a message. I will email you to confirm the details of your appointment, and answer any questions you might have.
Have a great day!
Mahalo,
Paula
pnesoff@gmail.com
(781) 242-0013